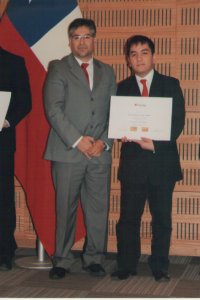 Yeah!
Sorry for the delay of the new… Last Friday I receive my diploma to my career as a Computer Engineer at INACAP campus Chillan, I don't know where to start talking about this. I must admit, I never thought that day will become real, not for a problems in academic aspects but for my desire in the middle of my career to leave and start studying Game Design.
I guess the decision probably was the correct, only the time will tell what will happen to me in the aspects of my professional career in the game development, anyway even if I'm happy with this, I must admit these last 2 months were really hard in terms of professional aspects, I've stopped to teach in INACAP so now I'm unemployed, also there's no opportunity to job because every job needs experience or are related in topics that I don't feel I am capable to do. But… Why this happened?
Well to be honest I've spent these last 5 years in develop my career as a Game Developer/programmer/designer/whatever so I've started this even before I started my university, so… Is probably my desire of job in the game industry? Because I approved all the topics and courses in my university with a good marks also… I ever programmed or documented, but in the real world the stuff are different… Sometimes I really want to still studying and well "I wan't to return to the world that I never lived before"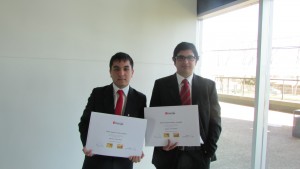 But that's only my fault? I mean.. I had the opportunities but I allowed to my parents guide my life in order to put me far than my really objective… I had job opportunities when I was a student and I had some offers of internship, I really need to be honest and say.. "I shouldn't let that happened".
Anyway everything has a reason to be… And now due to my unemployment situation I'm able to make the project that I'm working now: The Holders "Seeker's Trial" with the team of HeXentic Games
Well nothing else to add, I'm gonna still focusing in my objective as a game developer and also I will enjoy this moment, and try to still growing as a professional and also as a human.
Regards