Nzooka's Tyranny "The Club"- The Design Den December Challenge
Level Design
Developed for:
The Design Den December Challenge
Deliverables
Level Layout
Level Design Document
Level Blockout in Editor
Project Description
The level was intended for The Design Den December Challenge, where we sim a technical test for a company who ask us to create a level in a defined schedule, also the level must to achieve a couple of gameplay and defined constraints and also located in a defined area.
My Job
I started creating the level brief grabbing some visual references and put them inside a Level Design Document, this lead me to the level layout which after I have a first sketch I put it inside Unreal Engine, after that I ended updating my first layouts to achieve my vision of the level. I had to implement some basic mechanic and enemy location with objects and covering.
 Level Design
Level Design Documentation and Layout
I started with the LDD which allows me to focus in essential aspects for my current level, then I moved to the level layout that I used to create the basic shape of the level, and then start to improving it.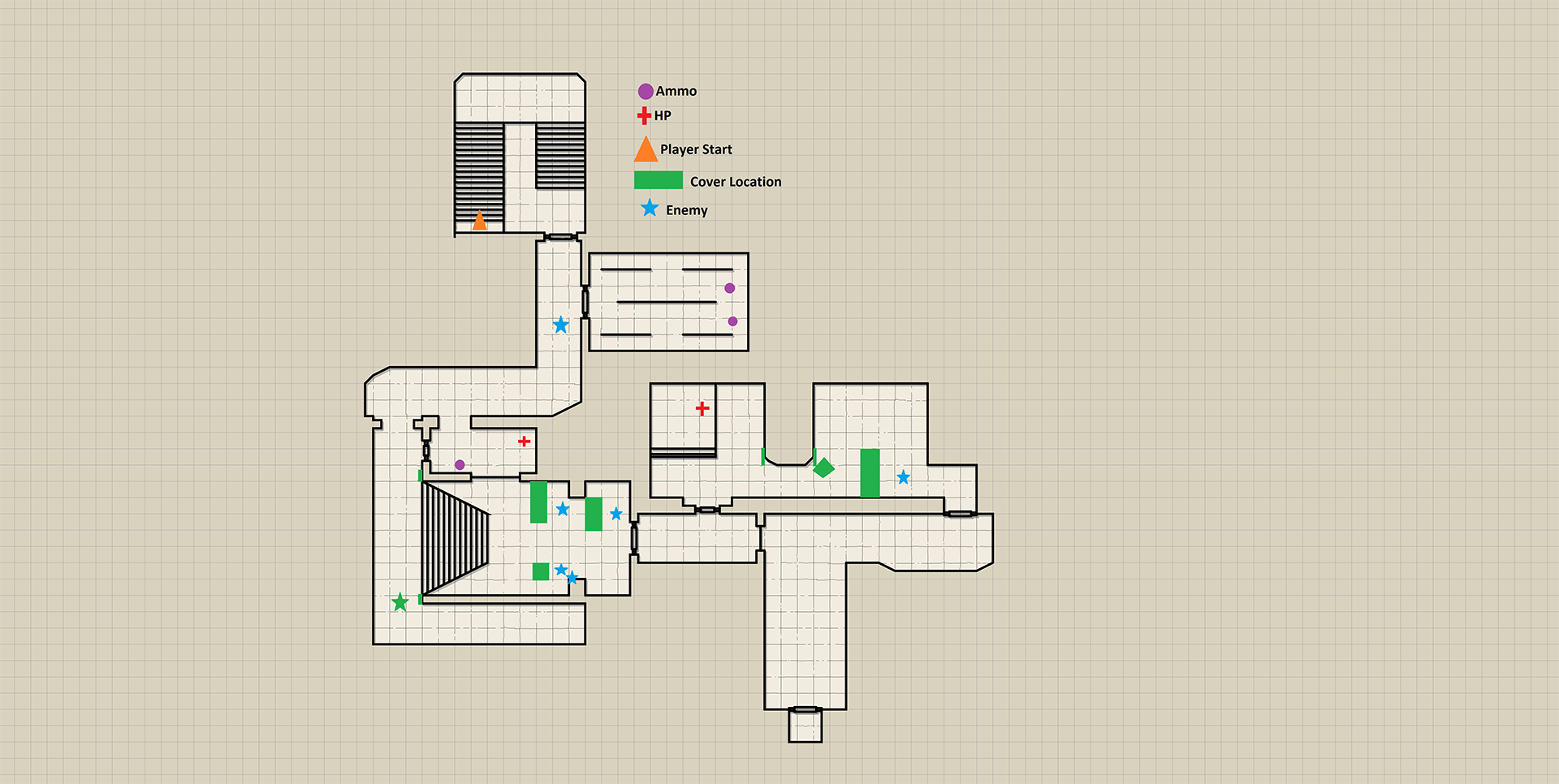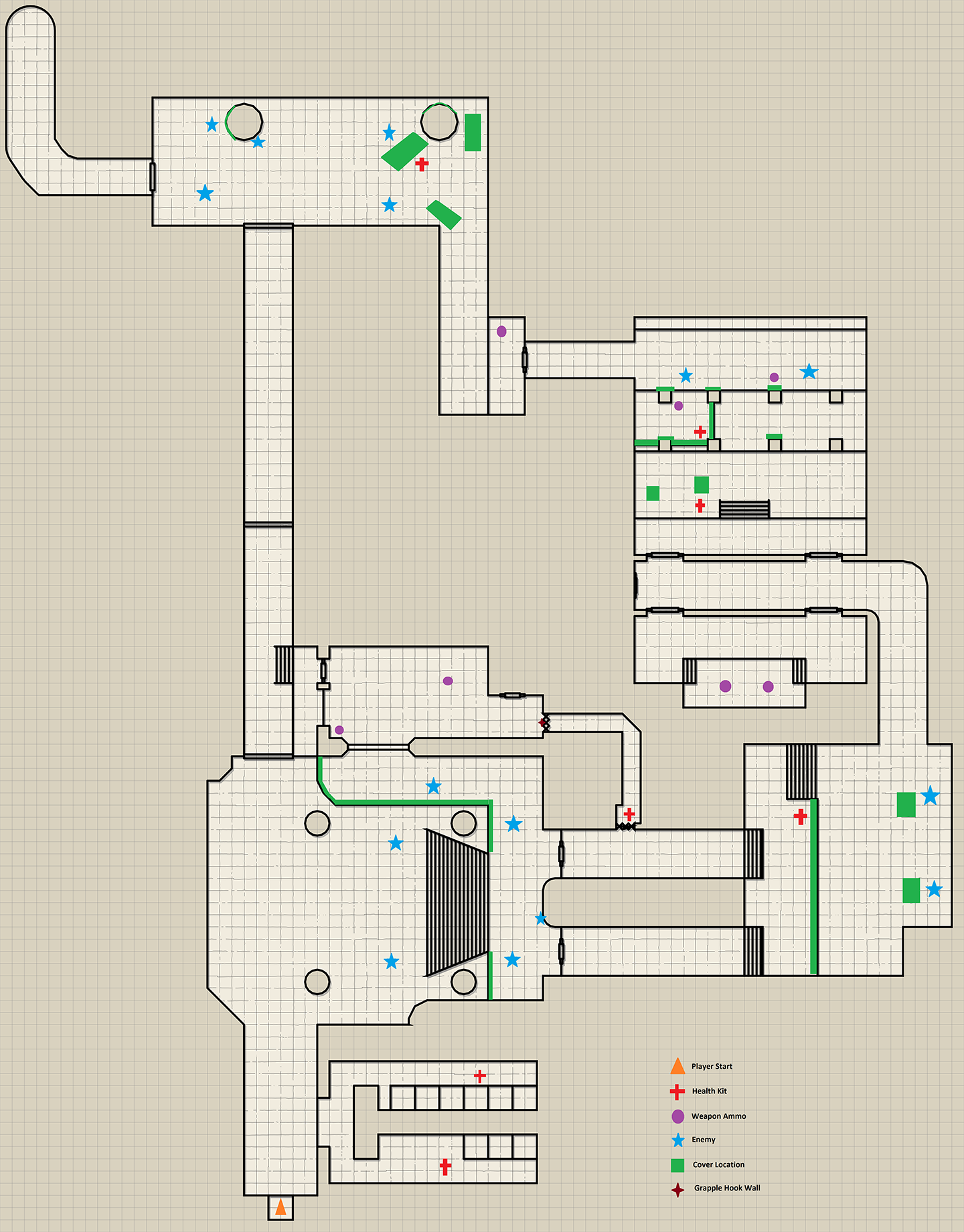 Level Design
Level Blockout inside Unreal Engine
After I finished the level layout and documentation I started to work inside Unreal Engine and do the entire level blockout, basic lightning and enemy placement with some of the gameplay aspects added into the level.