In the 15th of July of 2010…
I remember those days to be honest… 5 years ago, when I was in the HeXentic Games team with my people working in a new mod for Heretic and HeXen… I decided to take some of them and make something different… That's how this story starts…
I wanted to start talking about my first desires in the industry, when I wasn't even in the university, I was coursing last year in High School and I said to myself "I want to make videogames". All starts after I saw some videos of the creator of skulltag making his game (In that time it was called Project Vega now is Wrack) and I started the idea to make an Old School FPS… But if I'm more honest I must admit something really funny, I tried to make my own engine… my idea was make my own next gen engine with awesome graphics and stuff like that and become the next John Carmack. I must admit that was my vision 5 years ago… So that's why I decided to study Computer Engineering… But also I had some uneasy thought, I felt I want something in design and I started a little discussion with my father if I'm going to study Game Design or Computer engineering, but obviously my father told me there will be more possibilities in find some job with a Computer Engineering degree, unfortunately for me years later I'm gonna realize that's not the way that I want, I threw all my first thoughts to the trash after the first year in the university and even I started a plan to go and study Game Design, Even having the possibility with my "Credito con Aval del Estado" (State Endorsement Loan) I made the decision to stay in computer engineer after seeing the null support of my parents and my whole family… A decision that I'm gonna regret until now… That year was a "Golden Year" if I'm going to admit… 2012 I rejoined in HeXentic Games and we decided to make Video Games as a team, We made our first project called Traveldox The Last way but we decided to never do it because we designed it too clearly to realize the project was unreachable.
Anyway, there's more even in that year, a month before to start my "plan" to study Game Design I got the chance to entry as a Intern Game programmer in a local Development studio but I was forced by my family again to reject it, damn how I miss an opportunity like that now… Probably the 2 most improtant mistakes of these years as Game developer, anyway My desires as a programmer were gone and I decided to make a career as a Game Designer, but even in that search I found something even more exciting to me and was something that I did since I was a mod developer… Level Design.
That's why in 2013 I decided to start a personal development career as a Level Designer… Even having my courses in CryEngine, Level design ever is a challenge… I guess my first real attempt was in my first project… when I was trying to make an old school fps in 2010… Infernal Underground was called… was my first project that I started in 2010, published a beta in September 2011 and after of 2 years of suspended development process, I used my computer engineer career to finish some programming stuff (Like Save games and achievements, even some movement mechanics modifications and weapons damage and speed) and in the end of 2013 publish the release version of the game. I must admit the project wasn't a 100% what I expected but I'm really proud of it, I feel really fulfilled with it… So no regrets about that… I did practically the whole work alone, except some collaborators with textures, and music stuff.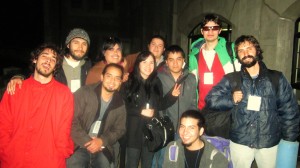 Game jams also helped me a lot in the growing process as a Game developer… VideoGames extreme workshop  2012 (I remember this specially because my odyssey to get the money and the entry to participate on it, also was my first jam), Global Game Jam 2013, Microsoft Wowsapp, VGEW 2013, GGJ 2014, Microsoft ChileHack, VGEW 2014 and GGJ 2015. All of them helped me a lot to share with other developers, and see how the local industry is moving.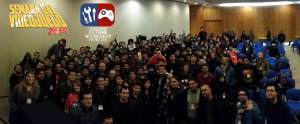 Well I guess is time to continue this story, 5 years ago I was a "Wanna be" John Carmack, with a perspective of the games totally different as now, I was a child, with dreams, with a vision… and with problems as the most of the people… Problems that I'm solving…
Now I'm a "Wanna be" Level Designer… I have my portfolio with personal projects and jam maps. With the same ambition. "Make Video Games". Probably now I'm more focused in design… and I really want to swear in 5 years be when I want to be… finally becoming a person available to work in some professional game studio in the North continent, and be more in touch with the industry… I'd like to study again… Probably this time I'll be able to study the topic that I really want?
See you in 5 years!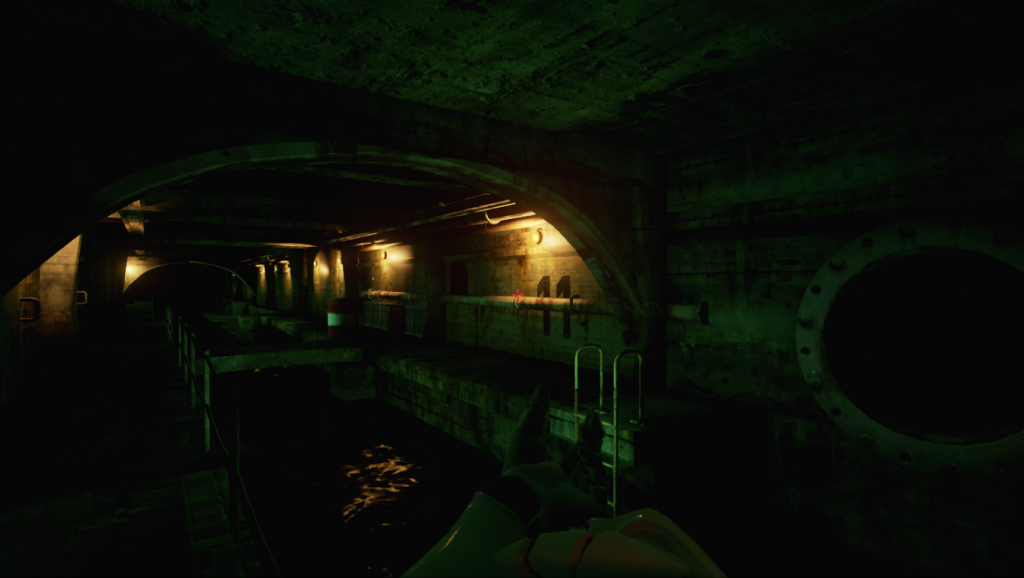 Also A friend of mine made me a Demo Reel with the projects that I show in the Level Design Portfolio section. So I want to share that with you now.
All the video sections are recorded in a mid-low spec Laptop with I3 Processor (3rd Gen 2.33 Dual Core), 6GB Ram, 1GB Nvidia GT 620M and with the Very High Quality
Games in order:
The Holders Videogame – Unreal Engine 4 (2015)*
Dreaming Island – CryEngine 3 (2013)
El Libro De Shadows – Cube 2 Engine (2013)
Perplex Dimensions – CryEngine 3(2013)
Infernal Underground – Cube 2 Engine (2013)
* This one was recorded in a High spec PC with I7 Processor (4790k 4.0GHZ Quad Core), 16GB Ram, Nvidia GTX970 4GB.